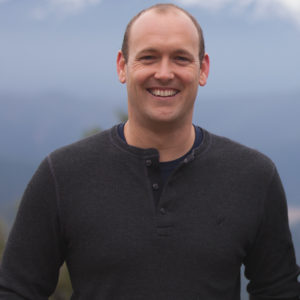 Ryan Andrews is the FUNdamentalist. He is a Best Selling Author, entrepreneur, host of two #1 podcasts and a worship pastor. He has Body Surfed around the world, is an Ironman Triathlete and a Public Speaker. Most importantly he's married to the perfect woman and is the father of 4 amazing children.
"I see too many people who are like the walking dead…I help them come back to life."
Ryan created a proven system that worked for his own life to find passion and purpose again and has done the same with many others. His FUNdamental System develops leaders, builds relationships, connects family, creates healthy habits, and sets the dreamer free.
"There is no reason to live in a world that you feel is not your own, it's time to release your inner greatness."
When Ryan speaks people listen. He is a great connector and truly gives everything in his heart every time he's on stage. As a worship pastor of over 17 years, he knows how to feel the heart's cry of an audience and resonate their passion and purpose back to them in a way that they openly receive.
Ryan's mission is to represent a life on fire and help as many people as he can do the same.
Contact:
(949) 395-4337